Gaelic Matters
> Being Irish Means
What Being Irish Means To You
Being irish means you've been greeted with "D'ya know who's dead?" by your mother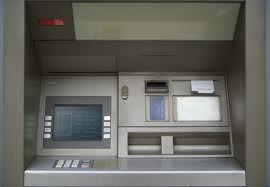 "Being Irish means calling all ATMs drinklinks"
So what does it mean to be Irish? The Irish Times newspaper recently asked its readers to tweet in what being Irish means to them. Below are their responses. Some are funny, some catch the essence of being Irish and there are a few that aren't that flattering at all but accurate in their own way. I'll be waiting to hear your own responses so please let me know.

You'll also notice the national shame of many in not being able to speak Gaelic or Irish as most people refer to the language in Ireland. Others refer to the disastrous economic fortunes of the country at present. I have tried to explain some of the more local cultural references in italics after some of the quotes.

Being Irish means

#being irish means calling all ATMs drinklinks – Michael Collins
#beingirishmeans having an Aunt Mary – Frankie Fitzgerald
#beingirishmeans you don't have the foggiest idea of how to speak Irish – Raheen Jackson
#beingirishmeans the only Irish you can speak is "an bhfuil cead agam dul go dti an leithreas?" – Kain Devine
(which means "Can i go to the toilet?",one of the few Gaelic phrases that some kids leave school with)
#being irish means you owe more money than you could ever afford to repay without having borrowed it in the first place – Niamh Redmond
#beingirishmeans knowing Father Ted off by heart – Lorna mcGinley
(successful Irish cult comedy that brought the word 'feck' to Britain. See it on Youtube)
#being irish means You can say "Any craic?" to a policeman and you won't get arrested – Niamh Manning
(craic is the Irish for fun/news depending on the context- just in case you don't already know!)
#beingirishmeans answering How are you? with How are you?. Foreigners never quite grasp that insist on saying how they are – Fiona McCann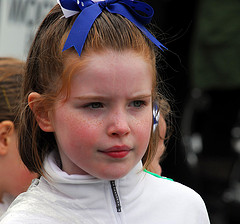 "Being Irish means having freckles"
-photo courtesy of Irish Philadelphia Photo Essays
#beingirishmeans having freckles – Niall
#being irish means you've been greeted with "D'ya know who's dead?" by your mother – Ellen Power
#beingirishmeans saying prayers in school daily, even though you're athiest – Frankie Fitzgerald
#beingirishmeans enjoying a traditional Irish breakfast at any time of the day or night – Caroline Egan
#beingirishmeans getting travel directions that consist of pub names, churches and roundabouts – Beano
#beingIrishmeans sympathy for fraudsters – Allan Cavanagh
#beingirishmeans we must persevere – Aidan O'Callaghan
#beingirishmeans every other nationality loves you. – sarah and grainne
#beingirishmeans everything to me!? – aCASTLEinFIRTHland
#beingirishmeans growing up thinking that olive oil was only used as a treatment for sore ears – Paul O'Kane
#beingirishmeans you complain about everything but never do anything about it – Adam Kane
#beingirishmeans going to Mass just to check out the talent – Charlotte Ryan
#BeingIrishmeans never having to say you're sorry . . . oh wait no, that's just the Government – Editor in Chic
#beingirishmeans our own words craic, banter, shift, feckin, cop on will ya, few naggins be grand, morto, skittin, jaysus, state of yer wan – zoey finn
(just too much of the local dialect to explain here)
#beingirishmeans throwing on the shorts and sunnies when it hits 17degrees cos u don't know when it's gona be sunny again – okee o keeffe (17 degrees Celsius= 62 Farenheit)
#beingirishmeans hating the winner of the €200 euro – marc synnott
#beingirishmeans having aunties that are actually "friends of the family" – ciara oneill
#beingirishmeans adj. (I·rish) 1. the ability to be your best when youre at your worst – Cathy Orr
#beingirishmeans knowing all the words to Fairytale of NY, never knowing a stranger (aren't any), and not forgetting the green of Ireland – Pamela Boyd Shields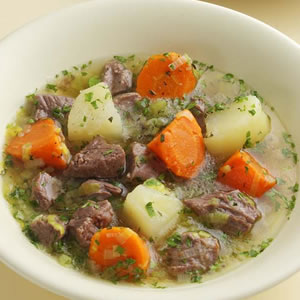 "If there's not potatoes in it, it's not dinner"
#beingirishmeans If there's not some form of potatoes with it, then it is not a dinner – Linda Callaghan
#beingirishmeans you can mime the whole national anthem – Colm Keegan
#beingirishmeans at least one of your relatives holds political office – Sandra Purcell
#beingirishmeans Lying to everyone! Doctor: I'm fine thanks!. Priest: Nothing to confess. Garda: I wasn't speeding. God: I believe in you! – Dermot Heaney
#beingirishmeans Great pride in our Nobel prize winning authors, but never reading their works – mell61
#beingirishmeans being in debt and indentured, till death and dentures us do part – brownbread mixtape
#beingirishmeans emigrating and suddenly developing an overblown grá for Guinness, hurling, the Irish language, U2 and Catholicism – David Mahon
#BeingIrishMeans It's Paddy's Day. Not Patty's Day – Hugh Curran
#beingirishmeans that you most likely hate #eurovision but secretly watch the final every year – Ivor Connolly (Eurovision = tacky European song contest)
#beingirishmeans you don't wait for the lights to turn green when crossing the road – Johnny R
#beingirishmeans climbing Croagh Patrick just for the pints after – Pam
(Croagh Patrick is a place of pilgrimage, a tough mountain climb in County Mayo)
#BeingIrishmeans forcing children to play the tin whistle, or perform an Irish jig for all the relatives in the sitting room – Sarah Barrett
#beingirishmeans not actually living in Ireland. Sad truth! – laura masterson
In 2012, #beingirishmeans struggling to keep huge, lavishly-furnished houses. With no heat. – Mary O'Donnell
And the winner was
#beingirishmeans emigrating because the country's in tatters, and telling the world how much you miss it - Julia Cashman
And Irish Times journalist Shane Hegarty's definitions of what being Irish means

1) Knowing, within two minutes of meeting someone, where they are from, where they are going, who they went to school with and at least one person you have in common.
2) Never resigning. Ever. No matter how much you screwed up.
3) Thinking we have the best crisps in the world.
(If you want to make an Irish emigrant happy, buy them a packet of Tayto)
4) And the best biscuits.
5) Never, ever talking about what you earn.
6) Always, but always, buying your round. Even if there are 43 people in it and you're tens of thousands of euro in debt. And your doctor has told you that one more drink will kill you.
Being Irish means
understanding this?
7) Getting the joke in the Carlsberg "Irish" ad.
8) Swearing.
9) Knowing that any start time is an approximate time, and that you can add at least 15 minutes on to pretty much everything, from flights to rugby internationals.
10) Never wearing a giant green hat.
11) Looking forward to funerals.
12) Believing that the old days – you know, the time when we locked up mothers, stole their babies, beat children, protected paedophiles, allowed priests to rule communities, kept terrible secrets, emigrated, had no money or jobs – were the golden days.

So now give us your definiton of what being Irish means

Go on contact us and let us know what your definition of what it means to be Irish. We won't limit you to the length of a tweet!

---
Gaelic Matters
> Being Irish Means
---