Gaelic Matters
> Irish Love Sayings
Irish Love Sayings, Irish Wedding Sayings and the like
Irish Sayings about love and Irish Wedding Sayings are often clever and romantic, yet remain earthy. Claiming St Valentine as one of our own, what we include here as Irish Valentines Day Sayings show the soft side of the Irish while our list of Irish Marriage Sayings are filled with irony and humour.
Although not often identified as one of most romantic peoples of the world, the Irish approach love in a warm and affectionate way. I've put together this list of short Irish Sayings on Love in English and Irish Gaelic below. I would be delighted for you to contact me with any others to expand the list.

Categories
General Irish Sayings about Love
Irish Wedding sayings 
Sayings about Marriage 
Irish Valentine's Day Sayings 
Irish Wedding Blessings (different page) 
Irish Wedding Toasts (different page) 
Irish Love Poems (different page)
Irish Wedding Poems(different page)

Irish Love Sayings - General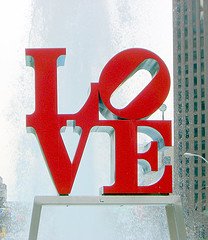 -photo courtesy of MotoMo
Níl leigheas ar an ngrá ach pósadh.
There is no cure for love other than marriage.
*****
Folíonn grá gráin.
Love veils ugliness.
*****
Maireann lá go ruaig ach maireann an grá go huaigh. 
A day lasts until it's chased away but love lasts until the grave.
*****
Capall an tsaoil an grá. 
Love makes the world go around.
*****
An luífeása le mo mhuintirse?
Would you like to be buried with my people? (a strange wedding proposal)
*****
Tá trí shaghas bean ann: bean chomh mí-náireach le muc, bean chomh crosta le cearc agus bean chomh mín leis an uan. 
There are three kinds of women: a women as shameless as a pig, a woman as contrary as a hen and a women as gentle as a lamb.
*****
Triúr fear go dteipeann orthu mná a thuiscint: fír óga, fir aosta agus fir mhéanaosta. 
Three kinds of men who fail to understand women: young men, old men and middle-aged men.
*****
Irish Wedding Sayings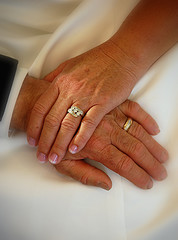 -photo courtesy of adamjonfuller
Ná gabh bean gan locht.
Do not take a wife without fault. 
*****
Má tá moladh uait, faigh bás;  má tá cáineadh uait, pós
If you want praise, die;  if you want complaints, marry.
*****
Ná pós bean gan locht (mar níl a leithéid ann !)
Don't marry your ideal woman (because there is no such thing ! )
*****
Sliocht sleachta ar sliocht bhur sleachta!
May you have children and your children have children. 
*****
Go raibh páiste gach bliain agat.
May you have a child every year (more of a blessing)
*****
Más mian leat cáineadh pós, Más mian leat moladh faigh bás.
If it's abuse you want, marry, If it's praise you want, die.
*****
An té nach bpósann níl ach uaigneas dilte dósan. 
He who does not marry will be lonely.
*****
Pós bean oileáin agus pósfaidh tú an t-oileán ar fad.
Marry an island woman and you marry the whole island.
*****

Pós bean aniar agus pósfaidh tú thiar.
Marry a woman from the west and you marry the west.
*****
Irish sayings - Marriage
Ní féasta go rósta, ní céasadh go pósta
There is no feast without a roast, there is no torment without being married.
*****
Faigh do bhean i gcóngar, ach i bhfad uait díol do bhó.
Get your wife locally, but you sell your cow far away. 
*****
Níl ní níos géire ná teanga mná.
There's nothing sharper than a woman's tongue.
*****
Glacann drochbhean comhairle gach fir ach a fhear féin.
A bad wife takes the advice of every man except her husband.
*****
Is maith an bhean í ach níor bhain sí a bróga di go fóill.
She is a good wife, but she has not taken off her shoes yet. (she hasn't been tested yet)
*****
Ní féasta go rósta, 'is ní céasta go pósta.
There is no feast like a roast, and no torment like a marriage. 
***** 

Mairg nach ndéanann comhairle dea-mhná.
Woe to him who does not have the counsel of a good wife.
*****
Is fearr lúbadh ná briseadh.
It is better to bend than to break.
*****
Is fearr an t-imreas ná an t-uaigneas.
The argument is better than the loneliness.
*****
Irish Valentines Day Sayings
Not so much sayings here but Irish expressions of love for the romantic moment or card. Have included a pronunciation guide for those of you who want to give it a try. Remember that 'ch' in Gaelic has no real equivalent in English but is the throaty sound at the end of the word 'loch". If you can't manage it just pronounce 'ch' as a 'k' to be understood.
I'm in love with you
Taw-im in-raw lat.
Táim i ngrá leat.
*****
Tá mo chroí istigh ionat.
Taw muh ch(k)ree is-chi un-it.
My heart is in you'.... (a nice way of saying 'I love you')
*****
Tabhair póg dom.
Toor pogue dum 
Give me a kiss.
*****
Mo chuid den tsaol
Muy ch(k)wid den tay-ol
My share of life= you are my everything
*****
M'fhíorghrá
Meer-graw 
My true love
***** 

Mo chéadsearc
Muh ch(k)ade-shark
My first/true love
*****
Tá tú iontach álainn.
Taw too een-tach(k) awl-in.
You're amazingly beautiful.
*****
Will you marry me?
On bo-sig too may
An bpósfaidh tú mé?
*****
Mo thaisce
Muh hash-keh
My darling
*****
Mo stór
Muh store 
My darling (also)
*****
Pages Related to Irish Love Sayings
Your first port of call should be to or Irish Wedding Toast and Irish Wedding Blessings pages where you will finds lots of related turns of phrase.
Visit our Irish Love Poems and Irish Wedding Poems pages for poetry, verse and songs of love, many translated from Gaelic.
Find out about Irish wedding customs and traditions and visit our wedding superstitions page for some far-fetched beliefs.
You will find some different and humourous Irish love sayings on our Funny Irish Sayings page.

You will find a good list of Wedding toasts on our Irish drinking toasts page.
You will find Wedding prayers on our Irish Prayer page.
And we have lots of other great Irish proverbs on our Famous Irish Sayings and Gaelic Sayings pages which really must have a look at.
---
Gaelic Matters
> Irish Love Sayings
---